As seen on:
BlissfuLife™ Natural Stress Relief Supplement
Choose your package:
Natural Stress Relief Supplement
✔️ Supports Balanced Cortisol Levels*
✔️ Supports Energy & Mood*
✔️ Supports Stress Relief* 
✔️ Promotes Healthy Serotonin Increase*
✔️ Calming Effect*
(Manufactured in the USA, with only hand-picked, high-quality all-natural ingredients).
All of BioYouth Labs formulas come with a 60-day, full money-back guarantee. This means you can give this formula a test drive, completely risk-free. If for whatever reason, you're not 100% happy with your results, just send the bottle back within the first 60 days from purchase, and you'll receive a 100% refund, no questions asked.
Contains vital plant-based adaptogenic "Ashwagandha", known to provide stress-relief by helping you achieve balanced cortisol levels.

BlissfuLife

™

also contains Kava, which is chocked-full of powerful compounds known as

kavalactones, hailed by medical researchers as a potent mood booster.

The Inositol ingredient in BlissfuLife™ has been shown to relieve occasional anxiety by supporting serotonin levels. It is a natural carbohydrate found in the body, and has also been linked to increased energy levels and boosted mood.

The Lavender has a strong calming effect by impacting the limbic system, the part of the brain that controls the emotions.




Red Clover Extract, also found in this ground-breaking formula, has been shown to promote the "calming effect" in individuals prone to struggle with stress.
*The powerful synergy of these ingredients helps create a boost in baseline energy levels, so you can wake up feeling more refreshed, and enjoy being in a better mood day after day after day!*
📞 Consult & Order By Phone 
+1 (888) 682-0735 - our team will love to help!
Available Mon-Fri 9am-6pm EST
Share
View full details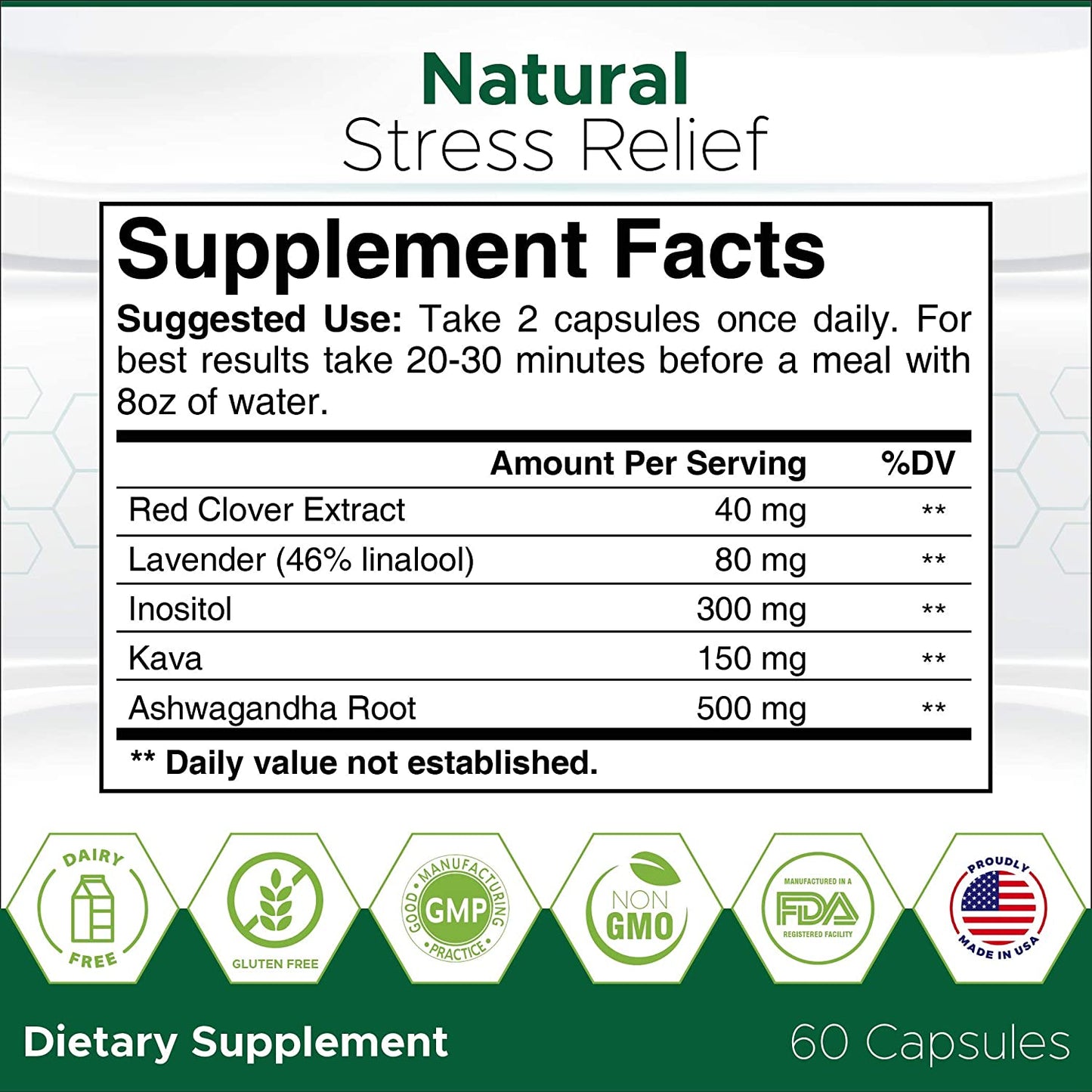 Helped me so much
Your vitamins are just amazing. They help me out so much.
Experiencing change
Slowly helping me with my stress attacks
Great product
Been on it for 2 weeks and notice a huge improvement
Great results
I have been having trouble sleeping since then. I've also tried so many product to find the solution for it. And finally, the searching for the fit product has come to an end.
Helped me a lot
It helped me with my anxienty attcks and helps me relax in calm
Great results
This product helps me to stay balanced and healthy
If you want an overall health support, try this!
ideal pricing, quality, and results
I have been using this brand for months. The price that I paid for this was excellent and makes this affordable for me.